Monthly Archives:
April 2012
Raw was a pretty poor show this week. It's only appropriate that I start with the bad. And there were a lot of bad parts to choose from.
THREE DOWN
Brock Lesnar and John Cena's contract signing
I imagine Vince and the rest of the WWE brass couldn't have been too happy with what they saw to close Monday's three-hour raw. I'm sure they have enough business sense to know when to be patient, and surely this is one of those instances. But they must be at least somewhat troubled by Lesnar's performance on the mic. It was uninspired and boring, making for a painfully awkward viewing experience. As well all know, Lesnar was never great on the microphone during his first WWE run. Still, it's fair to expect Brock to put forth material that is more engaging than whatever we saw on Monday.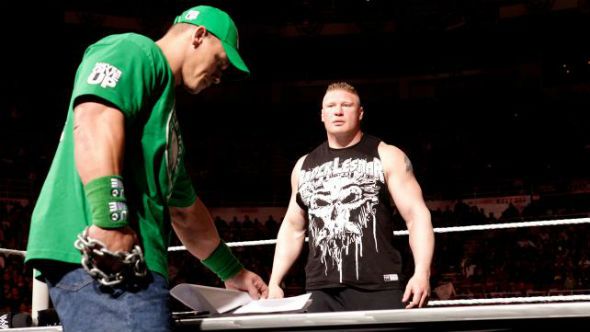 If something doesn't change in a hurry, Read the rest of this entry →